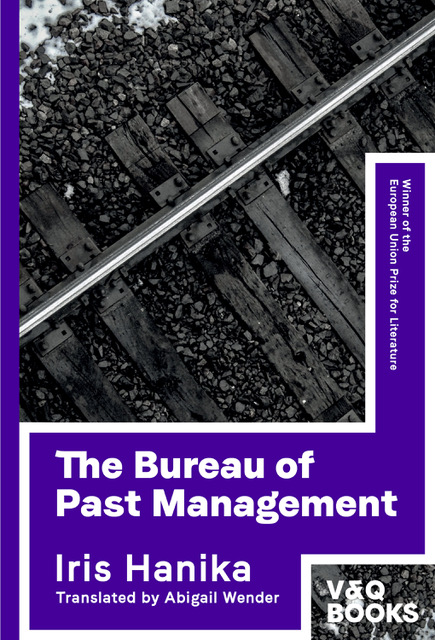 7. Oktober 2021, 20 Uhr, Eintritt: Frei
REH@geyersbach, Kopenhagener Straße 17, 10437 Berlin
Please join us in person to celebrate the release of an extraordinary experimental novel, beautifully translated from German to English.
Entrance is free, subject to 2G rules. Drinks will be available at the bar!
ACHTUNG: PLEASE NOTE WE HAVE CHANGED THE RULES TO 2G – YOU MUST HAVE PROOF OF VACCINATION OR RECOVERY TO ATTEND!
******************************************
Each of us has something that feels essential to who we are. For Hans Frambach, it's the crimes of the Nazi era, which have hurt him for as long as he can remember. That's why he became an archivist at the Bureau of Past Management; now, though, he's wondering if he should make a change. For his best friend, Graziela, that past was also her focal point–until she met a man who desired her. From then on, sexual pleasure became the key to her life; a concept she's now beginning to doubt. Hans and Graziela thought the Nazi crimes were the inheritance that neither could bear, but can we really blame Nazism for everything?
Iris Hanika shows how the crimes of the Nazi era hold the Germans in their clutches to this day. Can a country manage its past, or ought we to remain helpless in the face of the horrific crimes of the Holocaust?
'It's impossible to live with this guilt. Making that so emphatically clear by means of fiction, after sixty-five years of intense debate, is this novel's great achievement.' (Andreas Platthaus, Frankfurter Allgemeine Zeitung)
******************************************
Iris Hanika, born in Würzburg in 1962, has lived in Berlin since 1979. She received the prestigious Hans Fallada Prize in 2006. Her novel Treffen sich zwei was shortlisted for the German Book Prize in 2008. The Bureau of Past Management was awarded the European Union Prize for Literature and the LiteraTour Nord Prize. She was a resident at the Villa Massimo in Rome in 2017/18. Her most recent novel Echos Kammern won the Hermann Hesse Literature Prize in 2020.
Abigail Wender is a poet and translator. Her debut poetry collection, Reliquary, was published by Four Way Books in February 2021. Her writing and translations have appeared in Asymptote, The Cortland Review, Disquieting Muses Quarterly, Epiphany, Kenyon Review Online, New Orleans Review, SWIMM, Tupelo Quarterly, and others. She serves as president of Friends of Writers and vice-president of the Poetry Society of America. A graduate of the MFA Program for Writers at Warren Wilson College, she lives in New York City and Sheffield, Massachusetts.