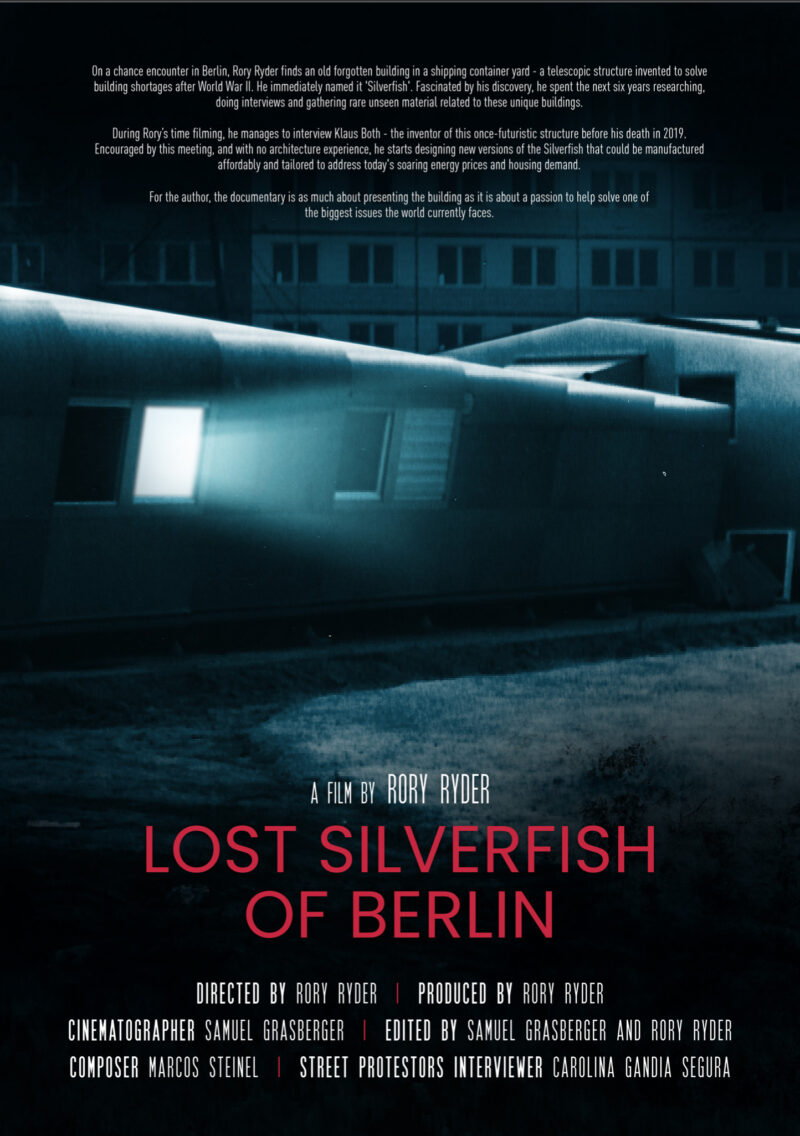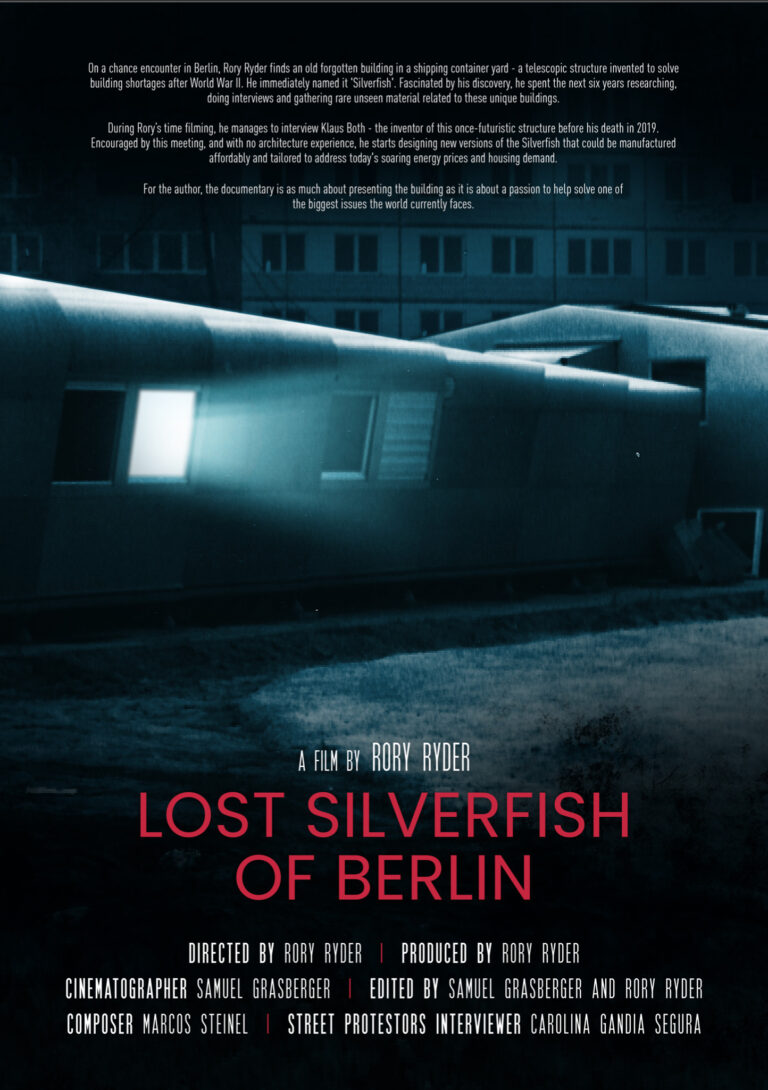 Rory Ryder // "Lost Silverfish of Berlin" // Film und Diskussion in englischer Sprache
Vorab-Filmpremiere des Dokumentarfilms über die Vergangenheit und Gegenwart der RaumErweiterungsHallen. In Anwesenheit des Regisseurs und anderer Mitglieder des Filmteams.
About the film:
Lost Silverfish of Berlin immediately hooks viewers by revealing a forgotten architectural gem, igniting excitement and anticipation for a solution to today's housing challenges.
The film keeps the suspense alive, showcasing how forgotten innovation, creativity, and resourcefulness can conquer the housing dilemma. It aligns past successes with today's alternative trends such as, tiny houses, mobile homes and nomadic living and presents real viable housing solutions for immigrants and refugees fleeing from war.
The film delivers intrigue to the audience, as they discover this building for the first time on screen. Through a series of carefully paced interviews combined with rare footage never previously shown to the public, audiences are taken on an immersive journey which tackles the global housing crisis in ways never seen before.
REH@geyersbach, Kopenhagener Straße 17, 10437 Berlin
Einlass: 19:30 Uhr, Beginn: 20:00 Uhr
Eintritt: frei